Michael Ireland started in the ceiling business in 1968, fresh from four years of service in the Air Force. His first project was The City's first true skyscraper, the Bank of America building. Mike joined Carlos Interior Systems in 1974 and became a partner the following year. In 1989 Mike bought the business and Ireland Interior Systems, Inc. was born. Today, his experienced staff handle much of the day-to-day duties. Ireland Interior Systems proudly enploys Union Carpenters.
Ireland Interior Systems, Inc. is one of the San Francisco Bay Area's premiere acoustical ceiling contractors. Areas of expertise include suspended wood, metal and acoustical ceilings. The business was expanded to include fabric-wrapped wall panels and also installs wood and felt baffles.


From basic acoustical tile to intricate specialty installations, Ireland Interior Systems is well-versed in the myriad of new acoustical products available.
Many of the area's largest and most detailed projects have utilized the
award-winning skills of
Ireland Interior Systems.
Zuckerberg Trauma Center

DeYoung Museum

St. Luke's Hospital

San Ramon City Hall

Apple and Facebook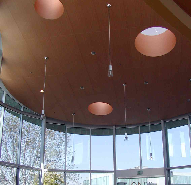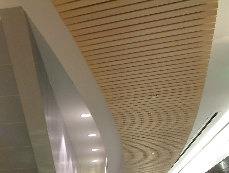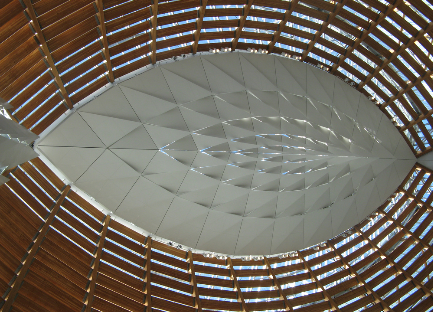 Suspended
Acoustical
Wood & Metal Ceilings
____
Fabric panels
____


Ireland Interior Systems,
setting an unparalleled standard of excellence in the San Francisco
Bay Area since 1989.